Drop Shipping
Going Postal
Leon Megé, Inc.
151 West 46th Street, Suite 900
New York, NY 10036
Telephone (212)768-3868
Drop off your jewelry instead of sending it in
The easiest and the safest way to get your jewelry to us is to bring it in. That is of course if you live nearby. Even if you live in a galaxy far far away you still might want to come in and bring your valuables.
We are located on the doorsteps of famed Times Square which is considered to be the unofficial center of the Universe. It might be a fun trip you want to undertake that will also serve the purpose.
Please call or email us to schedule an appointment at 212-768-3868. Read about setting up appointments with us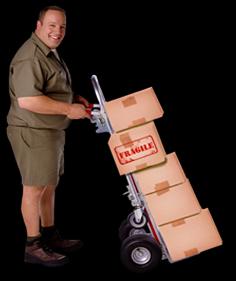 Drop-shipping
You can have your stone to shipped directly to us. Please make sure your customer number is included.
Your customer number or "Reference number" is easy to locate in the subject line of our email sent to you.
Do not write anything outside that would indicate the content of the package.
Do not include any ring boxes, pouches, holders or anything that has sentimental value with exception of stones and jewelry. We will not be responsible for those items and will discard them along with packaging.
You are advised to check our schedule to make sure the package will not arrive during the times when we are closed.
We are not responsible for any unsuccessful delivery attempts while we are closed. The sender is solely responsible for lost, damaged, or returned articles as well as shipping costs resulting from such unsuccessful deliveries.
An email confirmation will be sent to you once we received your package. Make sure to follow up with us in case you haven't received a confirmation. Registered Mail might take longer to arrive than expected.
How to mail your valuables to us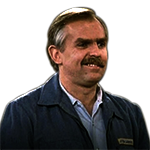 Check with your insurer first, they might be able to assist in shipping your items of higher value. The bulk of the shipping cost is the cost of the ensuring the contents, your insurer might be able to provide a free coverage.
Otherwise, make sure to purchase enough insurance to cover a replacement in a case of a loss.
The least expensive way to purchase insurance is to use the US Registered mail. As of 01/01/2018, US Registered Mail will insure packages up to $25,000.
Please follow the instructions below to assure the safe arrival of your valuables.
- Wrap your valuables in a small piece of soft material such as polyester or cotton fiberfill, a piece of soft fabric, cotton balls or paper tissue.
- Seal it in a small zip-lock type plastic bag.
- Place the bag inside a small Brown Kraft coin envelope. You can use the envelope to write your personal information such as correct spelling of your name, telephone, email and shipping address. If you know your account number (it's a reference number found on the subject line of any email we previously sent you) you can write it on the envelope as well.
- Secure the sealed coin envelope inside a padded Bubble-Mailer-type envelope.
Optional: print and fill a packaging slip (download the PDF form here) and put it inside the Bubble Mailer. Seal the mailer.
- Secure the Bubble Mailer inside a SMALL size Fedex/UPS box. Use Scotch tape if necessary to make sure it doesn't move around.
Seal the box, seal all edges with security or Scotch tape.
Place the SEALED box inside a MEDIUM Fedex/UPS shipping box. Make sure to use foam chips, wrinkled paper, wood chips, shredded paper, or any other recycled material to fill the gaps. Close the box and shake it. If any rattling is heard re-open the box and add more packing chips.
Seal the outer box.