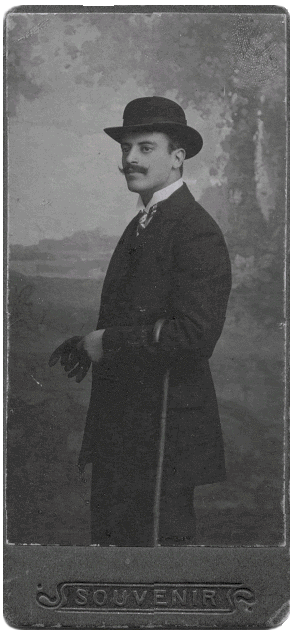 Leon Megé designs are created for individual clients as well as the most exclusive luxury retail stores. The brand, like the designer himself, is defined by authenticity, creativity, personality, and tradition.
The company was founded in 1996 and was incorporated in the State of New York in 2003.
From inception, Leon Megé's vision has been to create unique jewelry that is beautifully designed, made by hand using time-honored techniques and intended for a lifetime of everyday use. That original vision and inspiration lives on with every piece we produce. Today, Leon Megé artisan jewelers working out of his New York workshop are utilizing the same handcrafting principles and techniques Leon brought with him from Europe.
During his long career in jewelry Leon Megé won several prestigious awards, including AJDC New Talent Award, Spectrum Award, A'Design Award, etc.

While retaining the intimacy of a private business, the Company holds itself to the highest standards in quality and business ethics. Leon Megé is personally working with each client and he personally supervises the production of every piece.
We have satisfied customers on every continent, living in every major city. From Shanghai to Milan, and all across the United States Leon Megé brand is a benchmark of quality and ever lasting style.
Made in New York

Leon Megé Inc. showroom and work studio is now occupying the 9th floor of 151 West 46th Street. We are just a few steps away from Times Square and a block away from GIA's new headquarters, and the center of New York's Diamond District.
We moved to our current location in the summer of 2014 after working for almost 20 years out of a penthouse suite located in the Diamond District once occupied by the offices of a prominent American architect Bertram Goodhue. We fondly reflect on the past years at the old location where our tiny studio blossomed into an upscale atelier dedicated to bespoke custom designs.
The company has come a long way since the early days. Eventually the limited working space became detrimental to our success and forced us to look for a new home.
Complete with a collection of antique jewelry tools emphasizing a history of hand fabrication, our new home is designed to ensure a discreet and secure meeting place for all our clients and vendors. Please come visit us soon!
By Appointment Only
We are open for business every workday from 8 am to 4.30 pm EST. Please call us to schedule an appointment before finalizing your travel plans.