Chevrons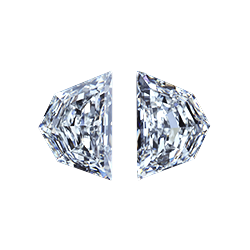 Chevrons are similar to trapezoids, but they have five sides and a pointy back facing the shank.
Sometimes they are called "Cadi" - because their outline is a pentagon just like the Cadillac emblem.
Step cut chevrons match well with emerald cuts and Asscher cut stones.
Brilliant cut chevrons, although rare, work well with radiant-cut diamonds, elongated ovals, and marquises.
---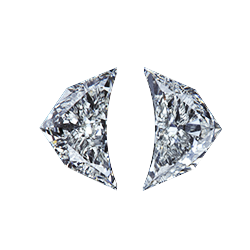 Crescent chevron's longest side is concave to better fit against a round, oval, pear or marquise diamond. In reality, in most cases, it is unnecessary because side stones are set at the angle in relationship to the center stone.