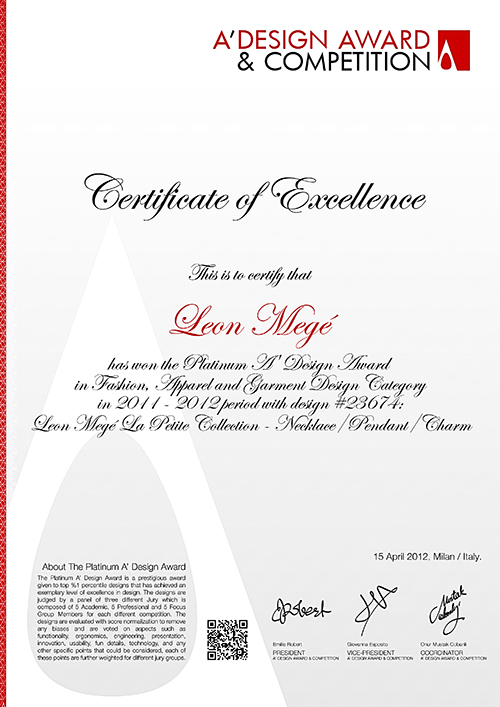 The A'Design Jewelry, Eyewear, and Watch Competition highlights the excellent qualifications of best designs, design concepts and design oriented products on an international level. The competition honors the best designers in the world.
The A'Design Award is a badge of excellence in design and solidly proven design quality. The Award ceremony in Como, Italy is a major event for the artists and designers worldwide. Winners are showcased on the Design Magazine website that is legendary for launching new names in the world of design.
The Platinum A'Design Award was awarded for our La Petite collection of miniature ring-like pendants. Start collecting them today!