MJSA VISION AWARD 2014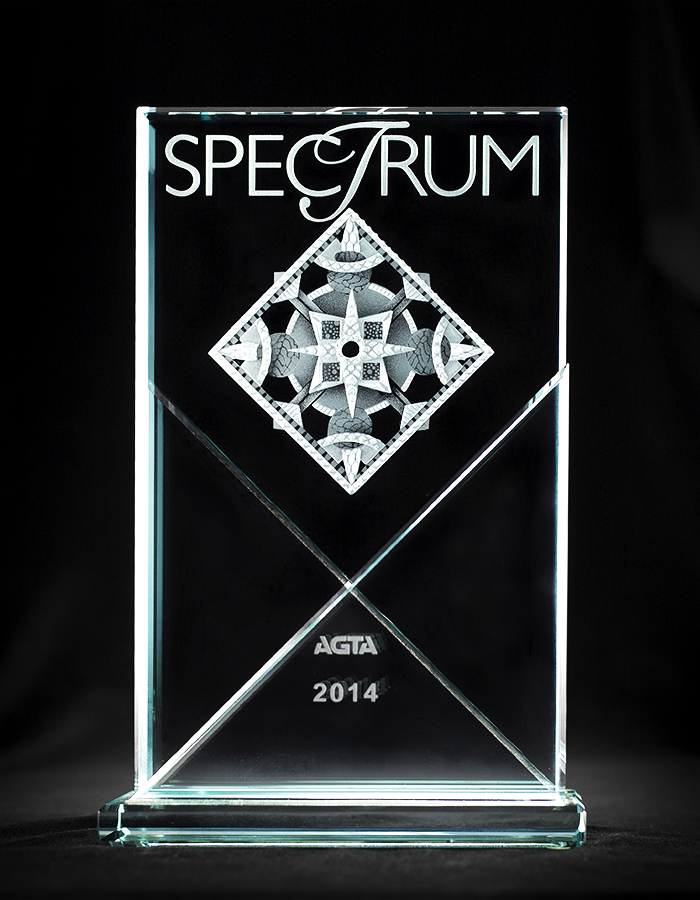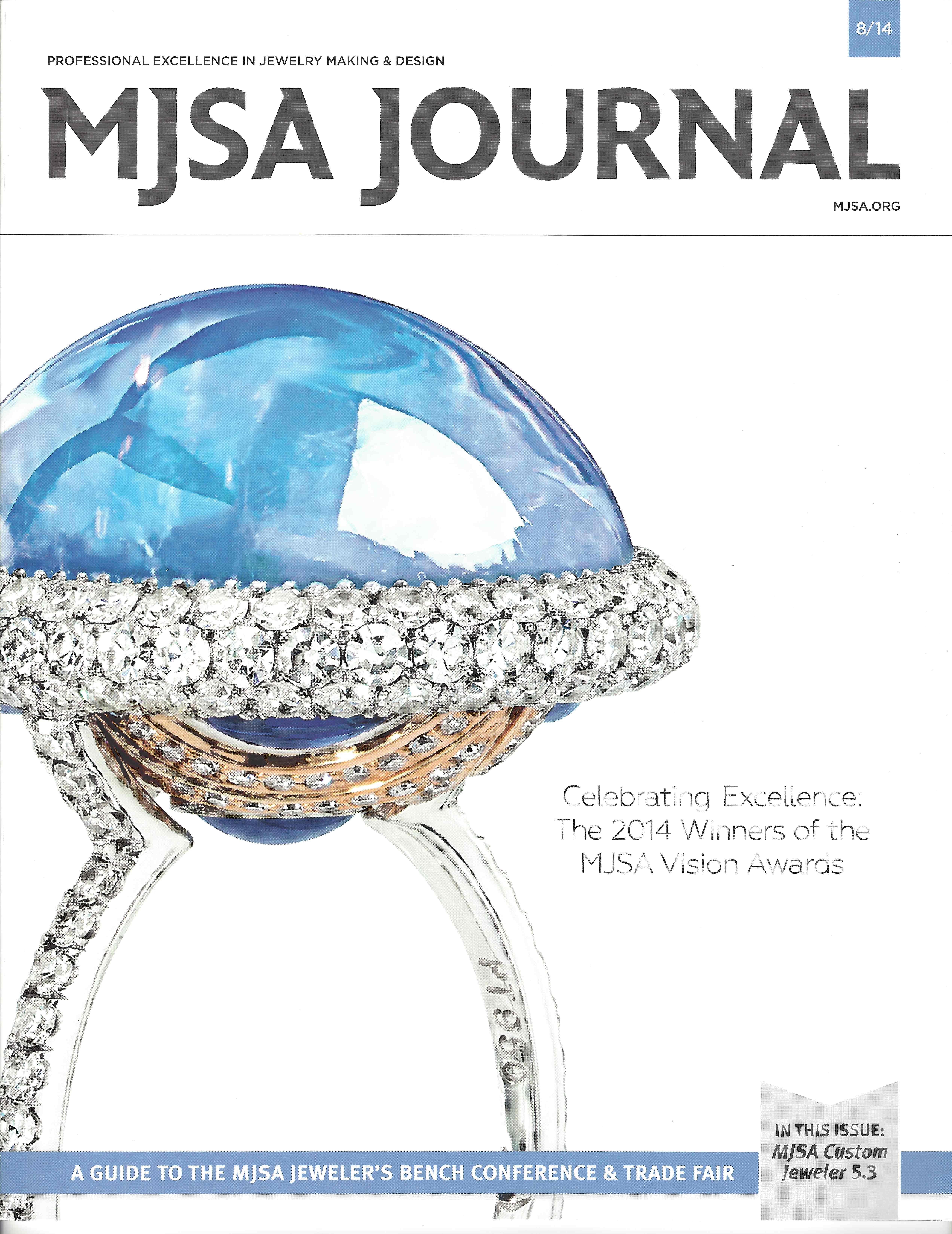 As told by MSJA "The Professional Design Excellence Category celebrates work that exemplifies the best of contemporary jewelry design.
The winners show a thorough grounding in the tradition of fine design, along with an eagerness for experimentation and innovation. By meeting the highest standards of craftsmanship and creativity, these designs truly deserve their award-winning status."
Moonstone Ring. Custom made right hand ring, featuring magnificent blue moonstone set in an elaborate micro pave mounting
Three rows of rounded micro pave halo and three rows of pave on the shank. The stone is cradled in platinum and rose gold patterned cup encrusted with custom cut sapphire cabochons.